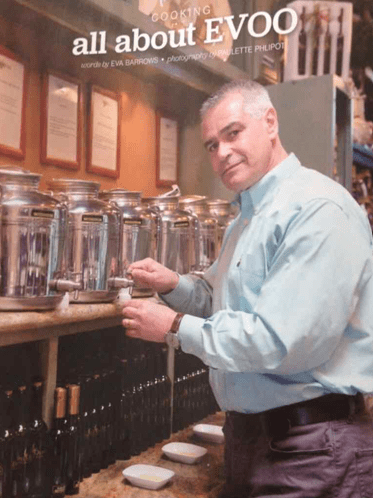 Since 2010, Del'Oliva has celebrated quality, health, and a passion for good living by offering the finest oils, vinegar, and specialty items from around the world. Owners Eddie and Homa are committed to helping others enjoy the great taste and abundant living every day, as well as educating their customers on the health benefits of using high-quality ingredients.
After living in Italy and mentoring a professional in the olive oil business, Eddie and his wife, Homa, opened the Del'Oliva store in downtown Burlingame, CA. Here, they share their passion for good food and good living with tastings and classes, as well as promoting health and wellness through using quality ingredients.
The Del'Oliva store has a rustic, European feel where customers may slow down, taste any of the delicious traditional or flavor-infused oils and vinegar, and browse the wide variety of specialty foods and gift items.
Visit Del'Oliva today to say hello and taste one of our 40+ olive oils and vinegar, or browse the online Del'Oliva store to explore our wide variety of specialty food and gift items.